The Kinder Stones Saddleworth Moor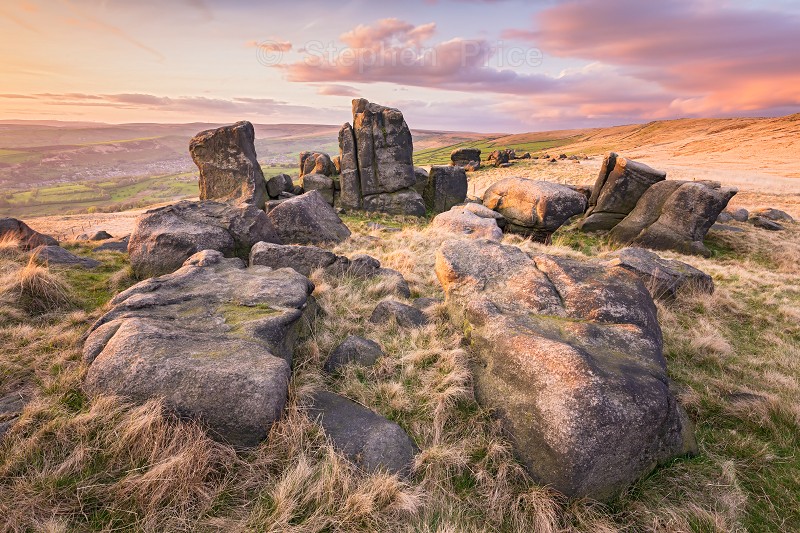 As the harsh light of the afternoon gave away to late evening I was please to find that I could photograph some warm sunset light above the familiar grit stones that are typical of the Dark Peaks area of the Peak District.
I headed out a warm Spring evening to head up to take some landscape photos around the Kinder Stones on Saddleworth Moor. The Kinder Stones lie above the Grade 2 listed War Memorial high on the Pots and Pans area of the Moor at the top of Alderman's Hill.