The Falls of Dochart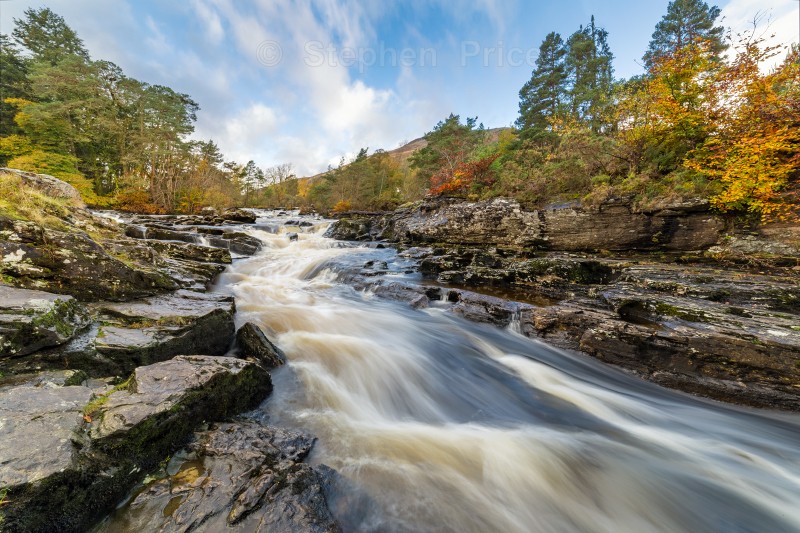 The water cascades over weather worn rocks around islands of trees and makes for a very nice location to photograph autumnal leaves with the dynamic foreground of flowing water.
I usually try to wade out into the stream for a different angle but here the water was deep and fast flowing and the rocks were far to slippery for me to safety try this technique.
The beautiful Falls of Dochart, in Loch Lomond and The Trossachs National Park area of Scotland, are very easier accessible from the roadside within the village of Killin.