The Birks of Aberfeldy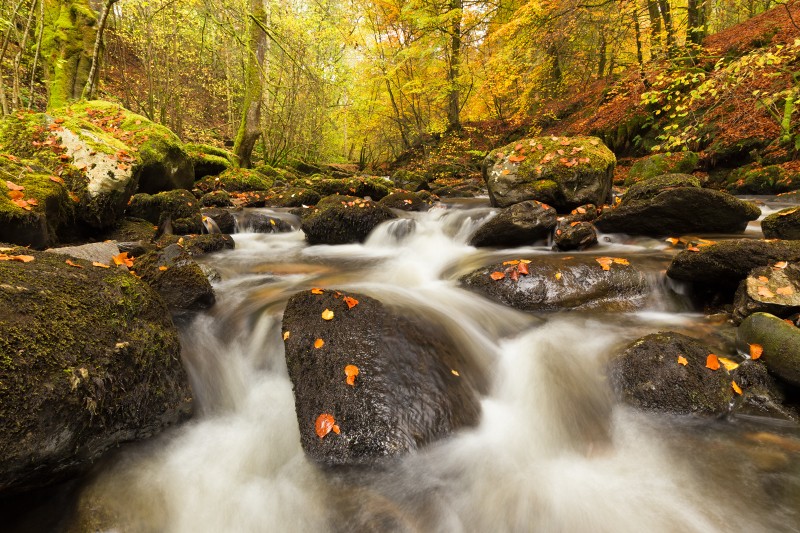 As a base location for a visit to Scotland and the area of the Trossachs and Glen Coe its very good and the Moness Resort is just over the road, literally, from the Birks.
The like to visit the Birks of Aberfeldy when I can as the location is a lovely setting for the best that Scotland has to offer for the autumnal woodland colours. to get this shot I've used my waders to set up in the middle of the stream and placed the camera quite low down to the water level. A long exposure of about 0.5 second captures the movement of the water.