Stanage Edge Peak District Sunset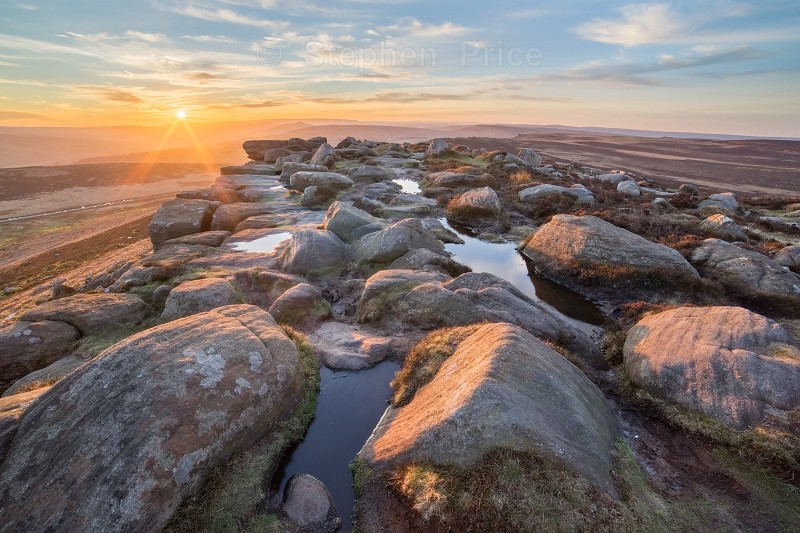 I headed out from Sheffield with some high hopes as the early evening showed the promise of a nice sunset. The clouds always make or break a sunset in my opinion. Usually there are to many and the sunset doesn't happen or none at all which loses the interest in the sky. On this evening there was a nice combination of the best that nature can produce.
http://www.stephenpricephotography.com/location-guide-stanage-edge-area
Stanage Edge above Hathersage in the Peak District is an impressive gritstone edge popular with walkers, climbers and a good location for landscape photographers. Its easily accessible and makes for a nice location to reach if time is short.