Saint Mathieu Lighthouse Brittany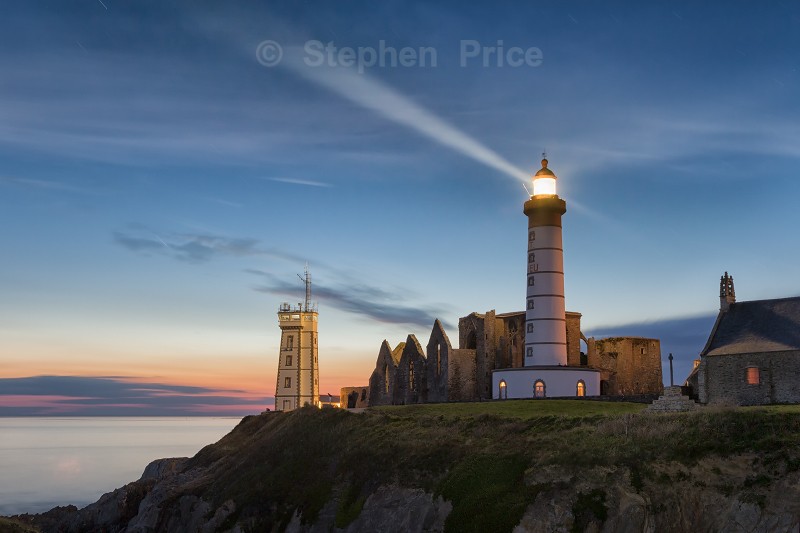 The ruin is the remains of a benedictine Abbey, the Abbaye Saint-Mathieu de Fine-Terre, and the cross is the site of the monks graveyard. The building on the left is a semaphore tower.
I really wanted to capture the light beam which is the essence of a lighthouse so had to wait until dusk had well and truly set in the beam became visible.
This is the lighthouse at the pointe de Saint-Mathieu in Brtittany (Phare de Bretagne) which is a lovely structure that I visited during my photographic workshop trip around the coast of this part of France in September 2015. We stayed in Le Conquet, Plougonvelin which was great base to visit some of the many lighthouses in the region.