Heather on Derwent Edge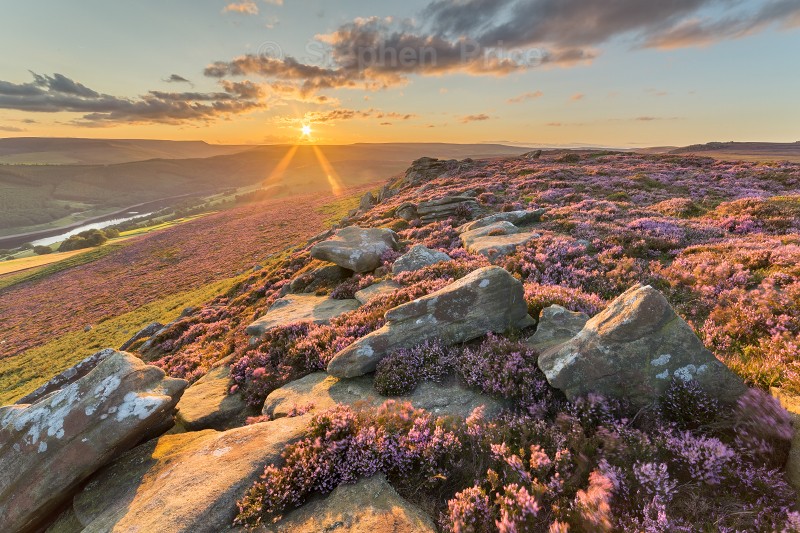 I chose sunset to head out up to Derwent Edge to find a location which I hoped would quite be as busy as some of the easier to reach landscape areas of the Peak District. The heather and gritstone made for a good combination and photographing into the sun has brought out some strong lighting contrasts in the scene.
Late August in the Peak District National Park produces a feast of purple heather for photographers to capture.