Doxey Pool Peak District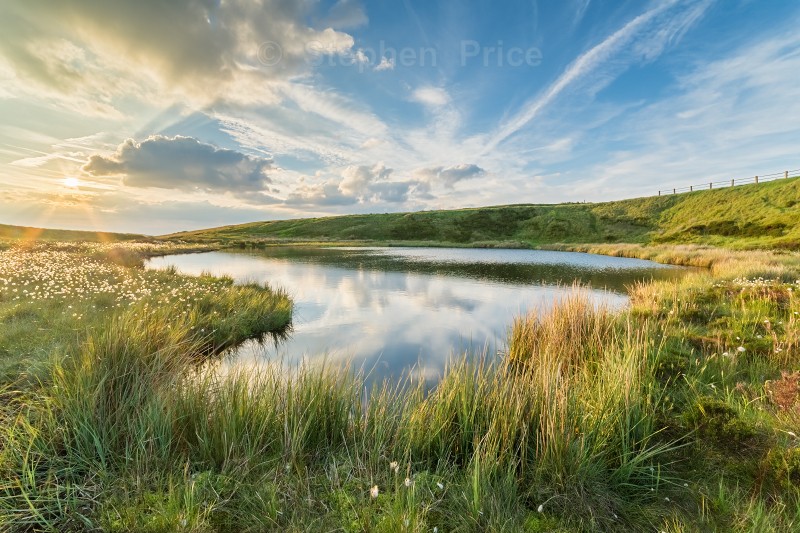 This is also called the Mermaids Pool. I didn't see any.
I was avoided a few traffic jams and hold ups to get to this photography location and I always like to arrive about an hour before sunset if I can. Experience has taught me that cloud on the horizon pretty frequently obscures the setting sun and here I caught the last rays of the sunlight. The water provides some added colour and reflections as well.
A fine, almost summer evening, at the Doxey Pool in the Peak District National Park.