Carl Wark Pink Sunrise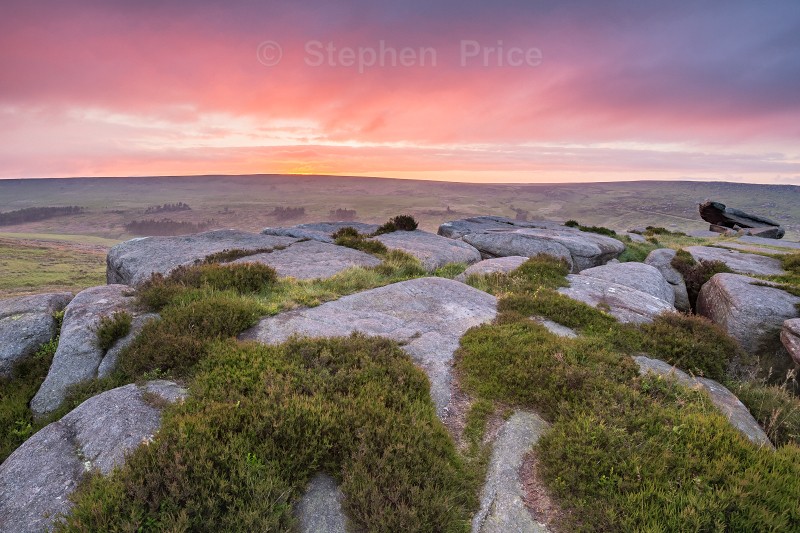 I arrived with plenty of time to spare before the official sunrise as I think its always best to see what different colours the dawn light gives and they can be quite interesting photographically quite some time before the sun actually rises.
Strangely on this morning the sun never made an appearance but I was treated to some fantastic pink skies which were a sight to see and made the early start well worth the effort.
I set my alarm for 3am as those summer sunrises are very early and headed out to the Peak District close to my home in Sheffield. A longer drive to a more remote location meant an even earlier start so I kept it simple. Photography in the Peak District is reward enough.