Angel in Scale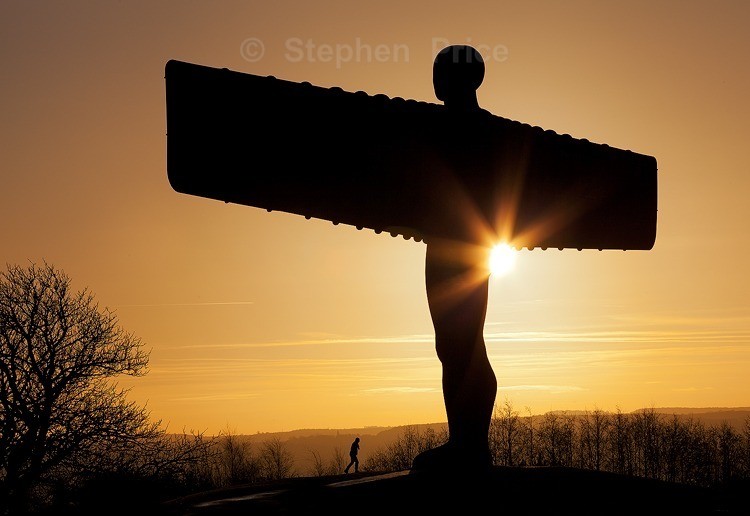 The 'Angel of the North' Sculpture created by Antony Gormley which was completed in 1998.
The steel figure stands 20m high and 54m across the wings and is generally considered to be a landmark for the North East of England.
As I had set up on the opposite side to capture the sun setting behind the Angel, I was fortunate to have the passerby in the frame to add a sense of scale.