Sunset at The Roaches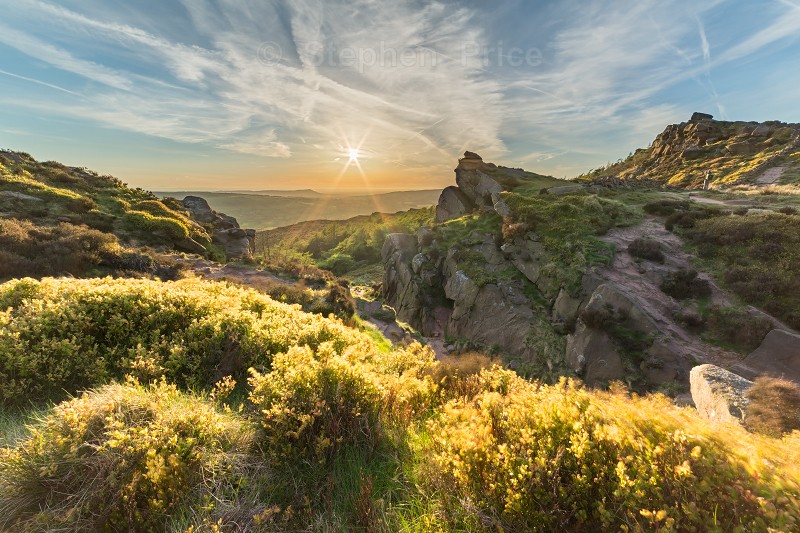 This photograph was the first scene that greeted me as I crested the rise to see the sunset. By changing the perspective and using by wide angle lens, the foreground is full of the wonderfully back lit vegetation and the sunset is framed between the valley of the distant Peaks.
Photographing sunset in the Peak District National Park can be a very rewarding pastime and I fond of heading out to the Dark Peaks at The Roaches in Staffordshire which is only about an hour away from my base in Sheffield.